Join us for our first-time ever Family Fun Day event! We are celebrating you! Gather your family and come enjoy the fun activities, learn about safety and meet all the NWEC and NWOP employees and trustees.
All NWEC member-owners received a special flyer and an exclusive admission ticket in the billing statement that you received at the end of July. If you are a paperless billing member-owner or a current NWOP customer, then your flyer and ticket were mailed separately to you.
YOU MUST PRESENT THE TICKET THAT YOU RECEIVED IN THE MAIL IN ORDER TO ENTER THE EVENT. The ticket is valid for one vehicle only.

Below is a sample of the ticket you should have received: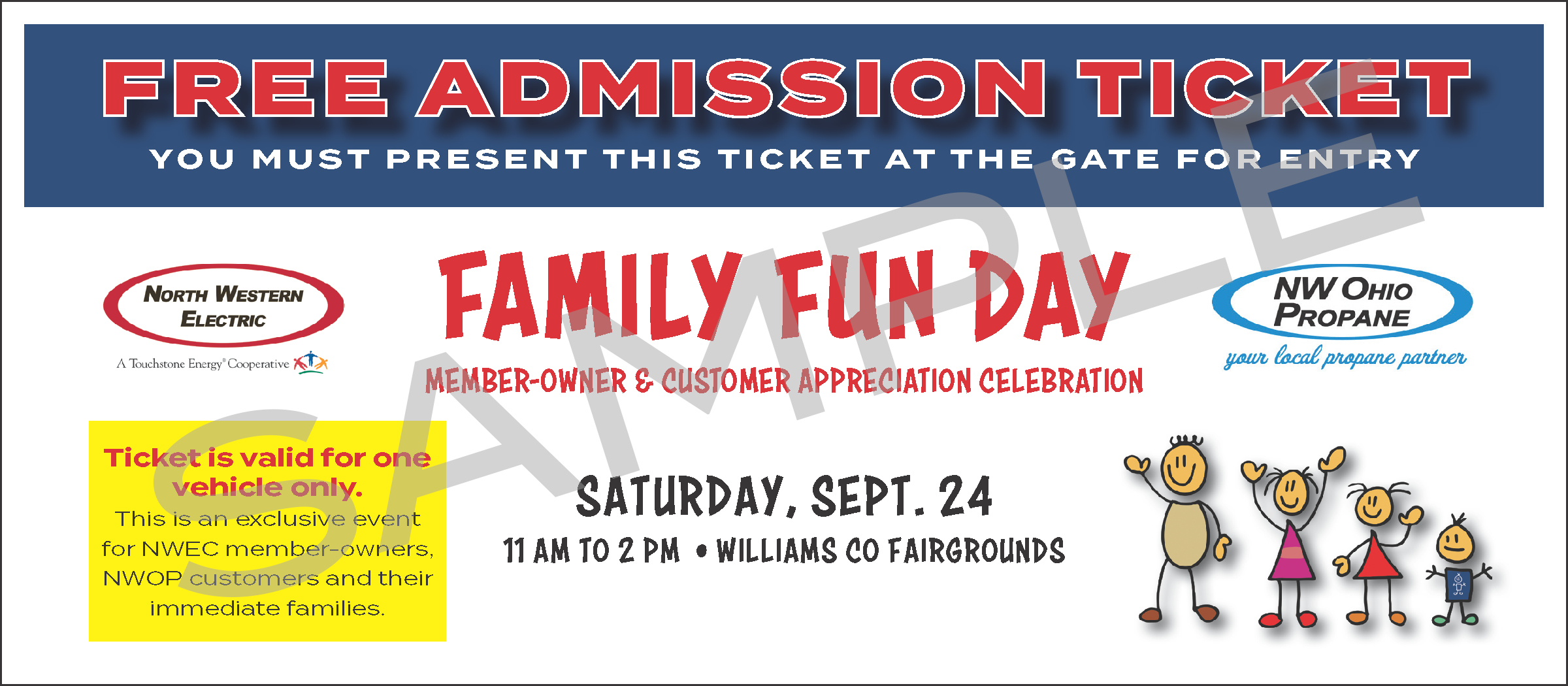 ENTRANCE AT THE MAIN STREET GATE ONLY! WATCH FOR THE SIGNS.
THIS EVENT WILL BE FUN FOR ALL AGES! 
IF INCLEMENT WEATHER OCCURS, WE WILL MOVE AS MANY ACTIVITIES AS REASONABLY POSSIBLE INDOORS.
COME ANYTIME BETWEEN THE HOURS OF 11 A.M. AND 2 P.M. TO ENJOY THE EVENT